Club TOUCH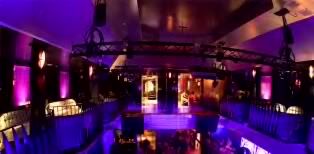 This Club is amazingly HOTT! In the pits of NYC its hands down the best joint I've been to. I love the Knitting Factory, but if you're looking for luxury, comfort, and a good time hit this club.
Yo the bar counter is crazy. If you ever saw Michael Jackson's Billy Jean video where every step he took, the ground lit up. The counter top is just like that, (lol) and I love it! The music is perfect. Bass will knock on your heart. (Lol, Doesn't sound to pleasant)
Its the best in my opinion.