GFC New York taking over S.O.Bs Jan. 21st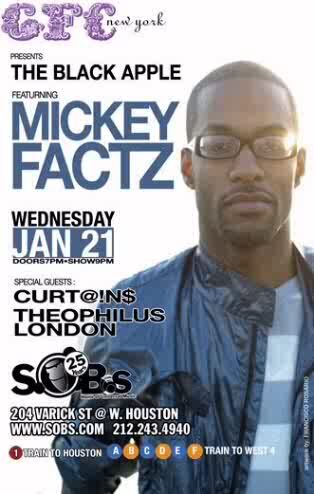 Mickey Factz will be performing along with others like CurT@!n$, Theophilus London and I think more. I'm deff trying to hit this one too, but once again that age shit might play a huge factor.
I'm not sure if you have to be 21+ but I'll update you on that a little later.
The RedV